My daughters, Katie and Kristen are an integral part of my work and inspiration.
Katie St. Clair is an art Professor at Davidson College and has shared her work with us on this website.
Katie St. Clair began painting from an early age, and has continued with some sort of art expression ever since. She grew up in Cincinnati, Ohio heavily influenced by her mother's love of gardening, her father's gift of building and designing space, and her grandmother's collection of fabric and fondness for knitting and sewing. All of these elements seem to find their way into Katie's art work.
Katie graduated from the Art Academy of Cincinnati in 2006 (valedictorian). After doing some traveling, she landed in New York City, where she worked as an artist. Her work graces this website.
Katie's extensive travels have taken her to Indonesia, South America and Europe. After obtaining her masters degree at the University of Michigan in Ann Arbor, she taught classes at the Burren School of Art in Ireland and Albion College in Albion, Michigan. In 2016, she began teaching art at Davidson College in Davidson, North Carolina.
You can learn more about her and her latest work at
http://stkatie.tumblr.com/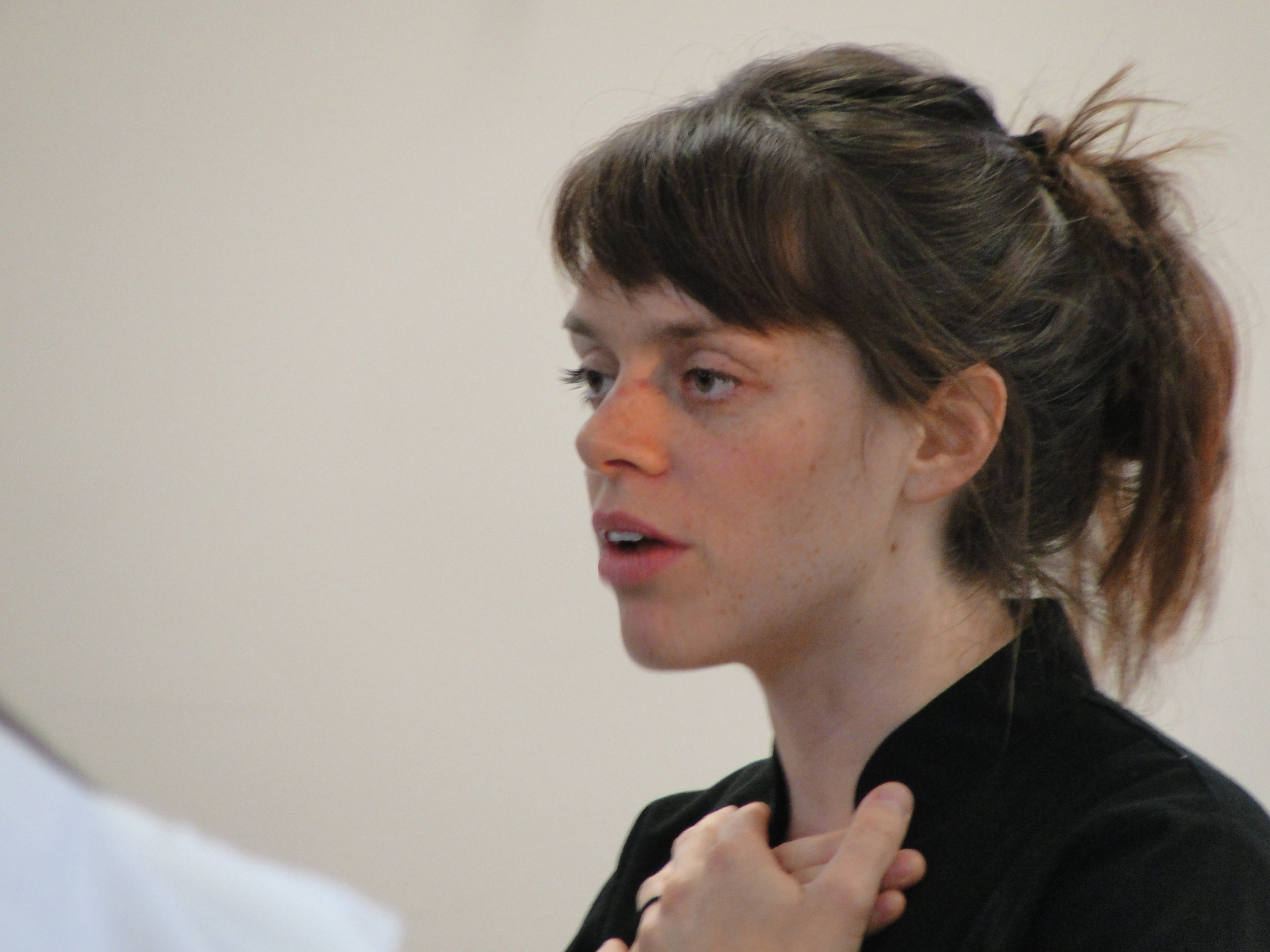 Kristen st. Clair is a culinary educator.
Kristen is a graduate from The Midwest Culinary Institute. She has a diverse background in food based job experiences: Trader Joe's (Manhattan and Cincinnati), Take the Cake and Nectar Restaurant (Cincinnati). Kristen served as the Educational Culinary Director at Gabriel's Place, a garden to table food education non profit located in one of Cincinnati's most disadvantaged neighborhoods. She also has a background in Theater Arts where she developed a great interest in communicating ideas to diverse groups of people.
Kristen focuses her abilities on food education with a community based approach. Kristen emphasizes in her teaching, ways to reconnect a community, food heritage and cooking as a therapeutic art form. She believes that utilizing cooking as a stress free tool encourages the ability to grow, heal, and smile more.
inthefieldcincinnati.weebly.com